CoreValue – Discover, Unlock, Grow!
Unlock the potential in your business
Do any of the following sound familiar?
Can't meet your revenue numbers—or payroll?
Have stagnant sales—no growth?
Weak brand recognition?
Don't know how your company compares to its peers?
Competition have more market share?
Multiple HR issues—wrong fit, can't pay competitive rates, team not motivated?
Does tax time feel like death warmed over?
Do you even know your company weaknesses?
Are you working too many hours at the office?
Is your family taking a back seat to your business?
Perhaps you should consider...
Murphy Business Boise Advisers - the best business consultant in Boise
Murphy Business, considered by many to be the best business consultant in Boise, has been around since 1994, and has helped some of the areas most successful companies. The Murphy Business Boise Advisers team uses the CoreValue® system--the same approach that has been used to help over 5,300 companies (generated over $4.2 billion in increased value) and is the only operational approach born at MIT, accepted by NACVA, adopted by over 50% of NIST economic offices, promoted to the American City Business Journals readership of 13MM and
PROVEN
to produce excellent results and get you to the next level—quickly and affordably.
WHY Choose Murphy Business Boise Advisers
There are five main reasons to consider Murphy Business: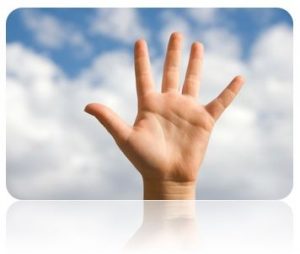 BEST Methodology
BEST Analysis
BEST Results
FULL Service
ROI-based
Plus Murphy Business will deliver the same type of quality service as McKinsey, Boston Consulting or Bain –without paying Big Firm executive overhead! Let's review each of these five reasons in detail:
1. BEST Methodology
First, Murphy Business uses one of the industry's BEST and PROVEN methodologies—from CoreValue® (developed at MIT) to uncover the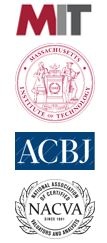 core problems or inefficiencies your business is facing–and show you what they are worth if you fix them.
Measures 18 Value Drivers. Evaluates the 18 critical drivers (operations, sales & marketing, brand, senior management, recurring revenue, etc.) that reveal the strength or holes within your current business.
Peer Comparisons. Uses industry databases with real numbers from actual sold businesses within your industry to calculate and predict your company's value (within 5-10% of the accuracy of a full valuation), shows what it "could" be worth, and how to get there.
Standardized, Holistic Process. We analyze the totality of your company's operational areas and leverage best practices from assessment through execution to maximize results.
2. BEST Analysis
Murphy Business, in Boise, is one of the best consulting firms that can help you identify the RIGHT areas to work on first so you will realize the
most
value within your company.
Quick & Affordable. The free up-front initial assessment only takes about 15 minutes and you get a valuable, detailed report with actionable steps, just for participating. The 2nd tier assessment is usually conducted as part of the formal engagement, but it still only takes 60-90 minutes and is incredibly thorough.
Deep Dive Analysis. The analysis typically includes a value gap analysis, shows the increase in value over time for completed tasks, includes a 'What If ?' scenario to test changes, benchmarking, CoreValue rating, plus an analytics report, KPIs and more.
3. BEST Results
You get a plan of action that includes detailed tasks—ready to execute. Plus, you get the help from one of the best business consultants to get it done right—and grow your company to the next level.
Most Detailed Reports. In addition to calculating your potential business value and rating your operations, your report benchmarks you against your best performing peers. You will clearly see the risks to your company, how to fix them, and what your company could be worth after implementation.
Value Gap. Determines what your business would sell for today, and what it COULD be worth--based on market data showing what the best run businesses actually sell for. Then includes the detailed steps to improve your business to get the highest value—so you can increase profits now and later.
Workbook. Includes a workbook of specific tasks to increase company strength and value; and tracks the increased value you create over time. The dynamic, actionable plan guides you through implementing best practices, strengthening operations and building value.
4. Full Service
Once we've identified what to work on, we can help you with (list your specific services). In addition, what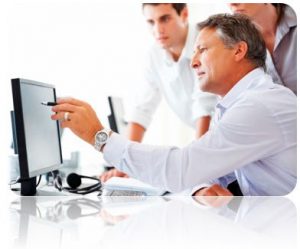 we don't do personally, we can help connect you with our network of other specialist and some of the best consultants we have pre-vetted and worked with--and we can manage them, or have you connect with them directly—whatever you prefer. These can include help with PR, Lead Gen, SEO, Graphic Design, Websites, Taxes, Legal, sales, etc.
5. ROI-based - What Can You Expect?
This process has increased value by over $4.2 billion for the companies that have used it –the average company has grown by 27%.
The assessment shows the holes in your operations--we do not even engage unless we can SHOW you a greater return than the cost.
We generate a complete list of actionable recommendations – each item calculates an associated ROI. Then we pick the area with the greatest potential ROI and get started.

On average, you should get a 10x return for your dollars spent.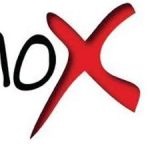 Plus, Murphy Business is the Price Performance LEADER for business consultants in Boise—producing
similar results
as some of the best-known consultants in the industry (Ernst and Young, Bain, McKinsey, Accenture, etc.)
without
having to pay for the high executive overhead.
Easy and FREE to get started
. Free assessment. Free report. There is NO cost. You get a valuable, actionable Executive Report–in minutes. It shows what you are worth, what you can be worth, and how to get there--for free. If we see a good fit and we can prove value, then our job is to guide you through the steps and help you get your return quicker.
Motivating and Exciting
. The initial assessment provides hope and excitement about your direction – re-invigorates your business. The focus is on operations, not financials, with lots of client interaction: the clients like it! The actionable plan helps you invest in the process, seeing immediate progress, tangible milestones and the ROI for the work we do.
Testimonials:
"…the assessment has been an excellent management tool"
"Scoring all areas of the business and completing related tasks provided me with both practical and psychological rewards… "
What's Next?
Call us at
208.286.2300
to schedule a free initial assessment of your company strength and value. We also serve business owners throughout Idaho, including the following cities: Boise, Meridian, Eagle, Nampa, Caldwell, Emmett and surrounding area.
---
"CoreValue definitely helped us make decisions on the value of the company and not simply on profit,and we're a better company for it."
"With CoreValue, the conversation gets real honest, real fast"
"CoreValue has helped us to prioritize where to put our efforts to most effectively strengthen the company using an unbiased, systematic approach."
"When faced with future acquisition opportunities, we'll definitely use CoreValue again"
"Now we're not just a more profitable company, we're a more valuable company."
"We can now acheive results in a clear and measurable way."
"The owners had been seeking $1.5 million for their company...shortly after the CoreValue engagement, they received a cash offer of just under $3 million..."
Get your FREE CoreValue Discover Report now!
The average CoreValue client has grown by 27%. Invest 15 minutes and you will receive actionable data identifying where you can discover the potential value of your business and how you stack up with your peers. By answering 18 simple questions and providing some basic information about your business, you will receive our free report intended to provide you with an insight into our process and actionable information. Your data is treated as strictly confidential.